By Jack
Synthwave is a nostalgic, largely instrumental genre of electronic music. We provided a three-part guide to synthwave here. In a new series, we look at songs that have defined the genre and interview the creators behind them.
You may know her as Dana, but to us she's royalty. DJP is one of the most prolific vocalists on the synth scene. She's worked with Timecop1983, Jordan F & Highway Superstar. She has also cut some fantastic records of her own, most recently last year's Synth City, which included this awesome cover of 'I.O.U.'
A redux of the Freeez original, 'I.O.U.' is the perfect album opener – punchy, yet melodic. Dana's confidence never wavers for a second, totally nailing the light-hearted feel of the original, but with flair all her own. Meanwhile the middle-eight provides the song's brilliant peak. We spoke to Dana about how she arrived at the track.
1. Why did you decide to cover this tune? How did you decide on what to keep and what to change?
"I've always loved the song. One day I stumbled on the Youtube video of Freeez performing it on Top of The Pops. It looked like such a fun song to perform and dance to, so I decided to cover it so I could play it at my live shows and get people dancing."
2. Is this song special to you?
"I first heard it when watching the breakdance movie Beat Street and loved the post-disco feel and funky bass (I'm a sucker for electrofunk music). I also loved the swagger and longing in the vocals – they really transport you to London back in the day. Also, it was another awesome opportunity to work with producer The Northern Lights. He's such a rad producer to work with and I knew we could make a great version together."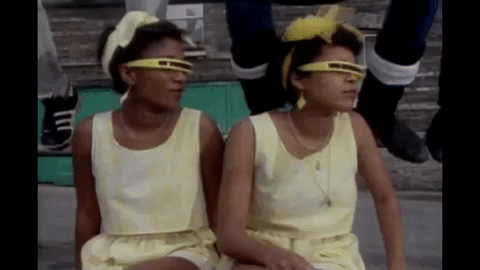 3. Is Synth City one story, or a set of smaller narratives?
"Synth City is a collection of smaller narratives. It's different stories about self-empowerment, navigating life in a digital world, fantasy, and communication between friends and lovers, both real and imagined."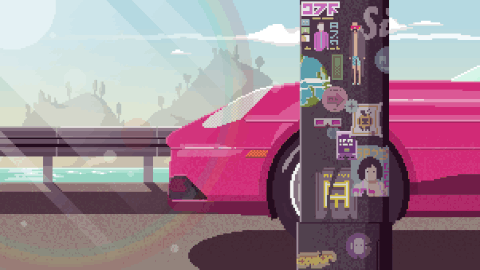 4. What is your favourite tune on Synth City?
"They're all my favourites, but I really loved working on 'Unicorn (Magic)'. It's a Bonnie & Clyde inspired song, but with me being corrupted by a magical unicorn that decide to create havoc in the night. Magical and fun."
5. You have given us some amazing collabs over the years – could you pick a favourite?
"I've been so fortunate to work with so many amazing producers. 'Dreams' with Timecop1983 ranks as one of my favourites because I knew we had something really special when we wrote the song together. It's been amazing to have it placed in Netflix films and the retro inspired PS4/PC game Crossing Souls."
6. What are you working on at the moment?
"I'm about to embark on my first European Tour in March, playing shows in Vienna, Warsaw, Stockholm, and London, UK! I'm also working on upping my production game for my next album and starting a Patreon, to focus more on touring and releases, that will be live in April after I get back from my European tour!"
7. If Synth City could be the soundtrack to any 80s movie or show, which would it be?
"Synth City would be the soundtrack to To Live and Die in LA!!"
Dana is touring the UK & Europe soon. Details on that and all her music here.
Read our previous Secrets of Synth with Konrad Celiński.