By Jack
If you think the goldrush ended with toothless prospectors roaming the hills of California in the mid 1800s, think again. It's only the prize that has changed. There is nothing the Internet wants more than a good wholesome meme. They really are like gold dust, and the rewards for the man who becomes a meme are huge: in mere days they can pass into legend.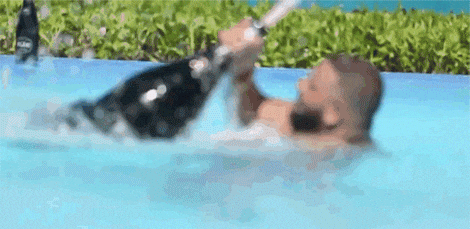 DJ Khaled was certainly a spicy meme. An irrepressibly upbeat rapper/producer with a litany of meme-ready catchphrases. It was a gift. His snapchat story is a work for art. The time he snapchatted getting lost on a jet ski at night? Classic.
But the meme officially died the moment Khaled got wise of it.
Music fans will understand why: Khaled has dominated the pop charts for the last few months, presiding over two of the biggest hits of the year. These are big tracks laden with expensive cameos; he's a genuinely convincing hit-maker.
Which is ironic, because he doesn't really do anything. He doesn't rap, he can't sing. He basically just gathers creative people. And hopes they'll produce something worthwhile.
This puts him at odds with producers like Timbaland – who loom large over their projects. DJ Khaled is there, but only because he starts every track with "D-J KHALED!" just so we know he's still knocking about.
I picture a recording studio with a team of writers and producers sat around the mixing terminal. The guest vocalists are all there ready to go. DJ Khaled says "WE THE BEST!" into a microphone. "Okay that's great DJ Khaled we can take it from here."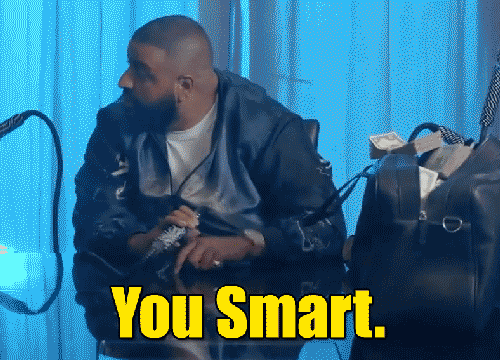 Yet the formula works – acts are lining up to get the Khaled treatment: Jay-Z, Justin Bieber, Rihanna. He's the toast of A-List contemporary pop.
And so, the meme has gone cold. The essential quality of DJ Khaled's memeability was the fact he was a loveable underdog. A blue-sky thinker unashamedly pawing at people more famous and talented than himself. A loveable oddball. Now he's on the inside snapchatting out.
Khaled the meme is over, but Khaled the tastemaker? Who knows…